I love living in Montana. While I wasn't born here, this is where I was meant to be. My son was born here and will be the first generation of Montana roots that will run deep.
Here are some just some of the reasons why I love Montana.
School never closes due to weather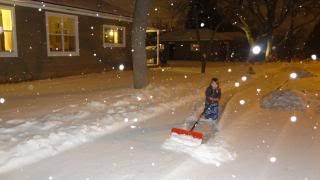 You have to do your homework, go to bed on time, and don't waste your time even checking because school will not closed. If it is a cold snap in negative digits, howling Hellgate winds blowing snow so hard you can't see, well, one thing is for certain -- you've got to get up and go to school (in my case work) regardless.
Cross country skiing after work
Less than four miles from my house are perfectly groomed cross country skiing trails in Pattee Canyon. You can go home, make a burrito, put the skis on your car and do a tour before it is too dark.
Getting to see bald eagles on a regular basis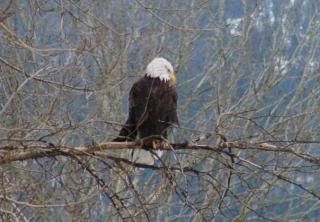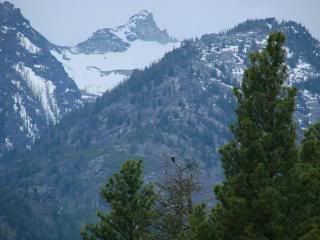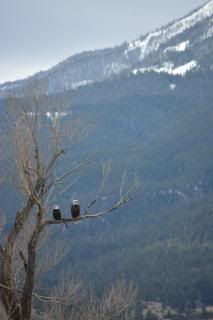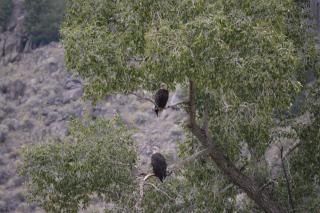 You can't drive to the ski area, bike, or hike anywhere without seeing at least one amazing bird of prey in route. Participating in a Hawkwatch International trip in Utah really opened my eyes to birds and I have to say Montana is the perfect place for seeing them.
And on the way to see bald eagles we see things like these: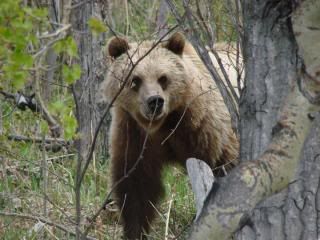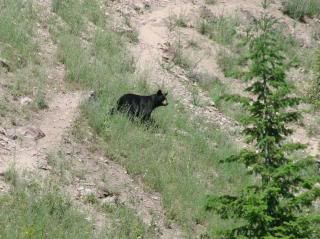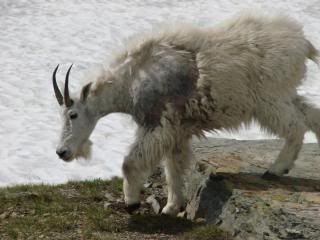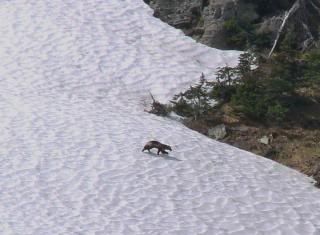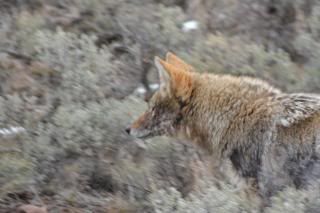 Kids get their exercise running from mountain lions
You know you live in Montana when the school calls to let you know some mountain lions have been seen at the kids' bus stop. Once the driver even got the kids on the bus right before the mountain lion attacked. I am just saying -- new way for kids to stay active -- Running from mountain lions.
Work commute is less than a mile
Jeff and I both have a morning commute that is less than mile. We never even start out cars Monday - Friday. We don't even need to (unless we are going skiing after work!).
Son spent more time in chariot than in a car
The moment we got the Chariot is the moment our lives changed. We bike everywhere. We even biked the San Juan Islands for a family trip. Cooper loves the Chariot. He is biked to school everyday.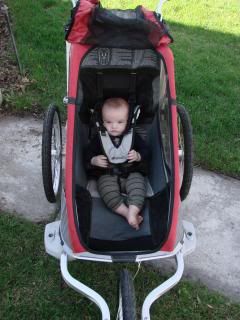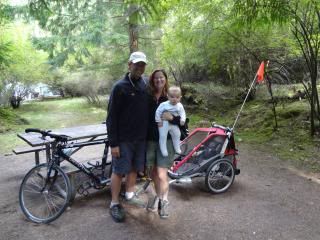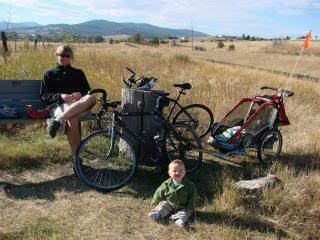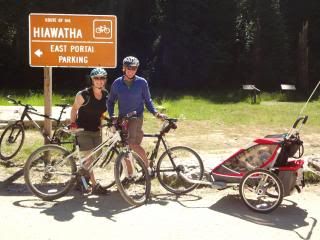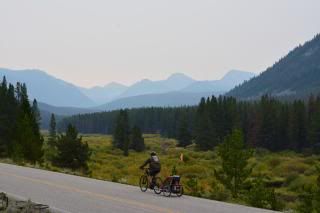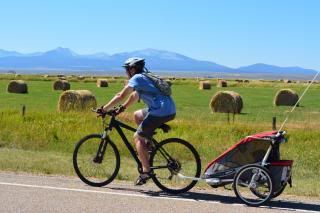 Cold weather makes for some good snuggling
If you know my husband, it won't surprise you to know that we turn our "heat" to 55 degrees every night. It makes for a cold house but great for when Cooper wakes up and snuggle time.
More breweries than McDonalds
I can't even keep up with the local breweries. I'm not going to lie but I've sampled quite a few beers here. Each place unique. The best part -- kid friendly. One place even has a chalk board and toy area for the kids to play while you do some sampling. Babies are allowed in bars.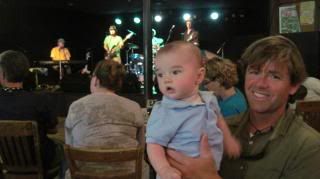 Two is the standard for starting your kid skiing While most kids get blocks and maybe bikes for Christmas, most get skis. Two is the standard start age for kiddos to hit the slopes.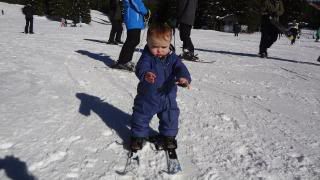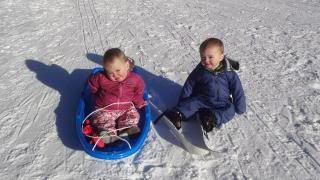 Interesting people doing interesting things
I think Missoula has the most interesting people. Most all of my friends have travel abroad, speak another language, work for a non-profit saving the world. They are out there doing stuff -- not just talking about it.